If you're interested in how a woman can go from being a total newbie in the very first cohort of the HerTechTrail Academy to being a tech sis who now earns in hard currency—the USD type specifically—you want to read this conversation to the last sentence.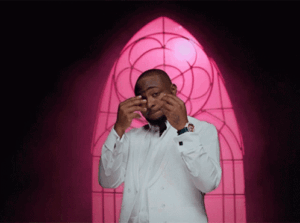 Disclaimer: She did not take part in a get-rich-quick scheme, she put in hard work smartly!
Big Woman! Let's jump right in. You were in cohort 3, right?

Hahaha! Cohort One.

ARE YOU SERIOUS?!
 
Yeah, I'm serious.

You're the proper definition of "day one"!
In fact, before Cohort 1, before HerTechTrail had Cohort 1 proper, we had this very short boot camp. It lasted 2 weeks or so, during which Alex taught UI design. That was my first introduction to product design. In fact, before I saw that ad, because it was on Twitter I saw it- "Come and learn product design for free." Before I saw that ad, I honestly didn't know the meaning of product design. 
I decided to give it a try because I was already learning HTML and CSS, and with how it was presented, I felt like it was related, so I decided to give it a try. I went for the boot camp. 
It was pretty interesting; it was my first introduction to anything related to product building and design, so to speak. I decided I was going to move forward with it, but the cohort hadn't started properly, so I had to find other ways to learn. After the two-week boot camp, there were about 3 or 4 people who finished and were serious about it. We were still having meetings with Alex; he was giving us small projects and all of that. 
I wanted to learn more, so I started attending other boot camps. When I saw that HerTechTrail was going to do a proper cohort kind of boot camp, I decided to jump in, and we were very few during that cohort; a lot of people didn't take it seriously, to be honest, and it wasn't as organised as it is now. At the time, only Alex and one other person taught, and we only had a product design track; we didn't have a UI/UX track. I was in another boot camp then, but I still wanted to do this one. I followed through.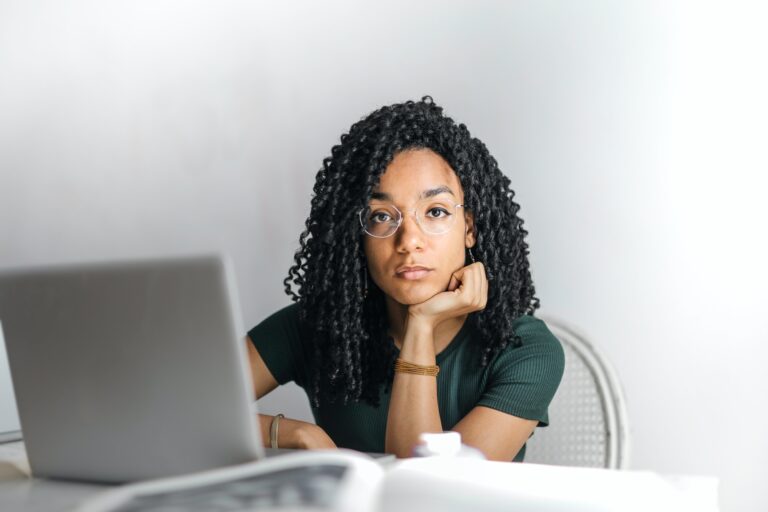 One thing about me is that when I'm doing something, I actually take it seriously, no matter what it is. Once I put my mind to it, I take it seriously and will see it to the end; unless there's something big or serious enough to cut short my progress, that's the only way I'd stop it.
They gave us a project—you know, the capstone project. The way we did it then was that we had an idea, and different groups would do it. We were only three then, and one person said her laptop was faulty, the other person wasn't even around, so I ended up being the only one doing the whole thing, and afterwards, I graduated as the best student overall.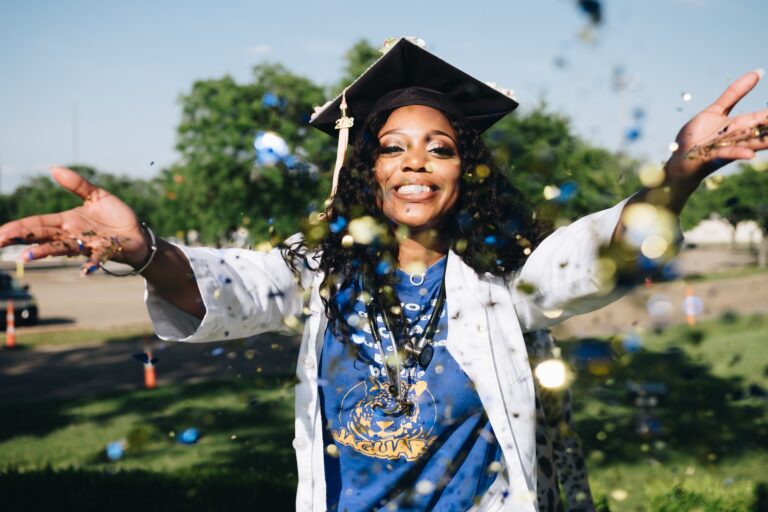 AHAHN from cohort one? First ever!  
Hahaha! From there, Gloria asked if I could help with the designs—the day-to-day designs and all that. I said I could do it. I'd already done a few projects on Fiverr, so I was a bit more confident in myself. I started doing that, and from there she said, "You're going to be coaching next," and in my mind I'm thinking, "Eh! I'm going to be doing what?"
I love it!
Ei God! I was so scared. Like, my first class, eh? Omo! It was scary, but at this point, I'm so glad that she put me in that position where I had to start teaching people because you never know how much you know until you start trying to tell people about it. You begin to think, "Oh! So I know all this stuff? You become more confident in your skills and in speaking to people. Do you get it?

Yeahhh

You become more confident in speaking to people, and that helped me a lot. Then I started coaching, and the next cohort will be my third bootcamp with HerTechTrail as a coach.

Wow! That's profound. I didn't know you were with HerTechTrail even before cohort 1.
Yes, lol. Me and HerTechTrail have been together for a long time.
How far back was this? How long ago was it when you started with HerTechTrail? 
The first short bootcamp I told you about was in November 2020, which I remember vividly. The first proper bootcamp was, I think, around April 2021. 
Okay! So you've had this very interesting journey with HerTechTrail so far, and one of the strong points for us is that we're helping women build not just tech careers but proper, sustainable tech careers.
Yeah…
I know your story is very sweet in this aspect because you've had freelance experience. You've left Naira for people who have Naira and are now earning in dollars, in hard currency. Please give us that part of the gist.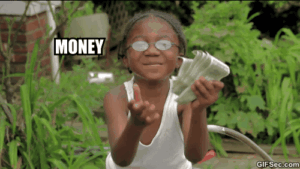 Okay.
As I said, my first ever paid job was in December 2021, and it was a job I did on Fiverr. You know freelance jobs can be tricky; they don't come all the time. I was looking for something more stable. HerTechTrail referred me to a company looking for a product designer, and I was going to be their first and only product designer. Omo! It was scary because, in my mind, I still felt like I was a learner. How could I be their first and only product designer? I had the interview, and it went well. 
To be honest, with UI/UX my first salary was less than #150k. It was a remote role, and that's what made it better for me because, you see, waking up every morning to an office, omo! I don't think I can do that in my life! So I was really happy that at least it's a remote role. Although I'd consider the pay small now, it was a very big thing for me then. Working with them was very interesting because I got to learn a lot of stuff that I normally wouldn't have learned otherwise.
While working with them, I got a job from Upwork, a contract job with a company in the US, and that's the one I'm doing now. It's a long-term contract job, so to speak. When I got that job, I felt I could juggle them both, but I couldn't, so I had to resign from the old one.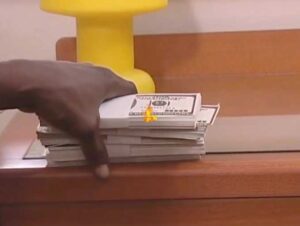 Ei God!
It was an amazing experience working with the new company, and the best part of it was that they respected my work and my time.
HerTechTrail gave me the foundation that I needed because I was in the community. It was easy for community members to always remember that I was there and available whenever there were opportunities. Do you get it?
I do. Wow!
I'm not a social person. I don't even know what word to describe myself. If na only me eh, if everybody was like me, Facebook would have folded! Twitter, go don fold!
Lmao!
Honestly, I'm not a very social person at all. Sometimes I want to change that, but it's pretty hard. Being in the community and knowing that I'm not a social person, there had to be another way to show myself, so I just let my work speak for itself. Also, before working with HerTechTrail, I still spoke to Alex once in a while. Knowing that I'm in the community helped with the fact that they could call me up when there's a job to do because that first job I was referred to do, as much as it was stressful and the pay was terrible, was an eye-opener for me. 
Wait Wait! Did you say the pay was terrible?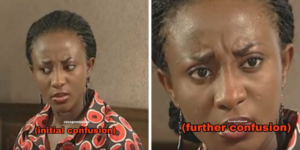 Yeah now.
At that time?
Yes.
I think it is safe to say that was your very first job experience post-learning, yes?
Job experience with product design, yes.
Ahahn! Your first job! Do you know the kinds of salaries that people are collecting on these streets?
That job was pretty stressful, but to be honest, I still like the fact that I got that experience, especially with the company that I worked with. I'm grateful I got that experience, and that's the honest truth. Now, I can say the pay was small, but when I got that job, I was so very happy! I was very happy when I first got it.
For me, more than anything, it's the experience I got from it because when you're trying to convince people that you can do things for them, the question is usually, "What have you done before?" More than just saying a project is my case study, it is not a live project. People want to see live projects, like a website or app you have worked on. The business really helped me be able to do that.
Also, telling people that you're coaching others is a plus. When I say I'm coaching other people on something that I've learned, I'm perceived as a professional in the field, and that has really helped me a lot.
Thank you for sharing with us! I'll definitely share this with the community, especially the designers, so they know that the opportunities and access that they have are endless! As the first ever best graduating student overall to a new student in the HerTechTrail Academy, starting their tech career, what would you say?

There's something I tell my students: learning will never end. Regardless of what learning track you're on, learning should never end. The reason is, you're trying to continually improve yourself. You'll never get to a point where you feel like, "I'm done learning." "Now it's time to do something with what I've learned." 
There was a point early on in my career where I was asking myself, "Are you sure it's time to get a job?" Are you done learning? There is a point in your career where you should know that you have some skills that you can sell, but this is different from telling yourself, "I have learned everything" so keep learning and don't stop.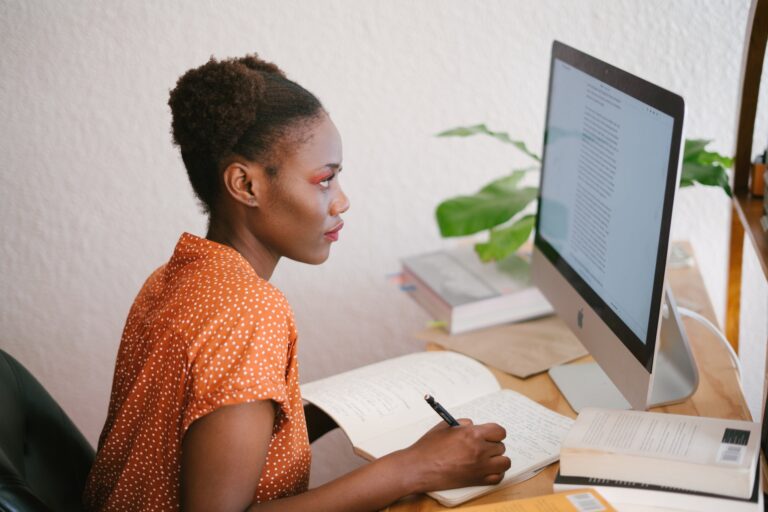 Also, give your best to what you're learning, there's no way you won't come out well. I'm a strong believer that anybody can learn anything. There's nothing that is not learnable; it just depends on whether you give it your best. In this new cohort, for instance, there are 400+ students for UI/UX design, but I know for sure that not all will complete the program and graduate. The truth is, life happens; something may happen in a person's life that causes them to drop off. For some, they've heard that certain skills are the easy way into tech, then they enter and find it to be more demanding than they thought. 
You'd have to give something to what you're learning, and that's what many would find difficult.
My advice is this, if you keep at it, there's always light at the end of the tunnel.
Whoop Whoop! It's a wrap.
Dear reader, I'm not a product designer, but I can say for sure that this right here is a roadmap for how anyone can go from 0 to 100 in product design and any tech skill of their choice, for that matter. 
Did you enjoy reading this? Would you like it to be your story next? If you'd love to be featured, reach out to @Wonu.Wealth in the general community on Slack. If you're not there yet, you're welcome to join us.
Cheers!