Women are being awesome friends to each other in the most amazing ways that are great for progressing their careers. This series will bring you sweet, and encouraging stories of female friendships among techies every month. Be sure to come back for more!
This month, I got talking to a TechTrailer- she currently works as a product designer and volunteers to coach UI/UX design with a non-profit organisation. She shares with us how amazing her female friends have been to her in ways that are great both for her and her career.
Hi Sis, what do you think about the term 'women supporting women' and how female friendships can help a tech sis make significant progress in her tech career?
First, let me say one thing: I wish we didn't have to live in a world where there was that demarcation. I wish we lived in a world where we don't need to have discussions about equal rights, like that kind of world where it's not even a thought, like, why do I have to have that conversation where everybody is equal normally?
I know the feeling, yeah.
I wish we lived in that kind of world, but I know the kind of world we live in. One thing is that I'm a very introverted person, but the friendships I've had in my life that have added things to me, to be very honest, are with women. That's why I don't like it when people bash female friendships by saying things like, "Women will do you this or that." People will do you shege! That's the truth! It's not about women; it's about people. A person who is bad is bad, regardless of whether they're a woman or a guy. A person will show you shege if they're bad. 
Let me say that I'm biased toward women. If I see an opportunity, and I know a lot of people like that, the first person I'll think about is a female friend. Let me put it this way: Recently, a friend called me up, and in most cases, I've not spoken to this person in a really long while; they just call me, say there's an opportunity, and ask if I'm interested. Most of the lasting friendships where I might not even speak to them for a while yet, but when we meet up or talk on the phone, we still have a lot to talk about, are female friendships.
I know that some people might have a different experience, but for me, that's the experience I have. It doesn't mean that I don't have male friends, but they're very few, like very few, and it's easy for the relationship to die down, unlike my female friendships. 
There are people I went to school with, and I graduated from OAU (Obafemi Awolowo University) in 2018, and that's been many years. We might not speak for a long while, but when we do, there's still that rapport and that friendship. there's no thought or fear of them thinking badly of me or anything like that. I know they have my best interests in mind. That's how I feel about female friendships.
Awesome! I can relate to having great female friends because that's my current reality. I feel bad when people bash female friendships too and I realise it stems from the experiences they have had. I'm hoping many more women come to experience the comfort and support of female friends who truly have their backs.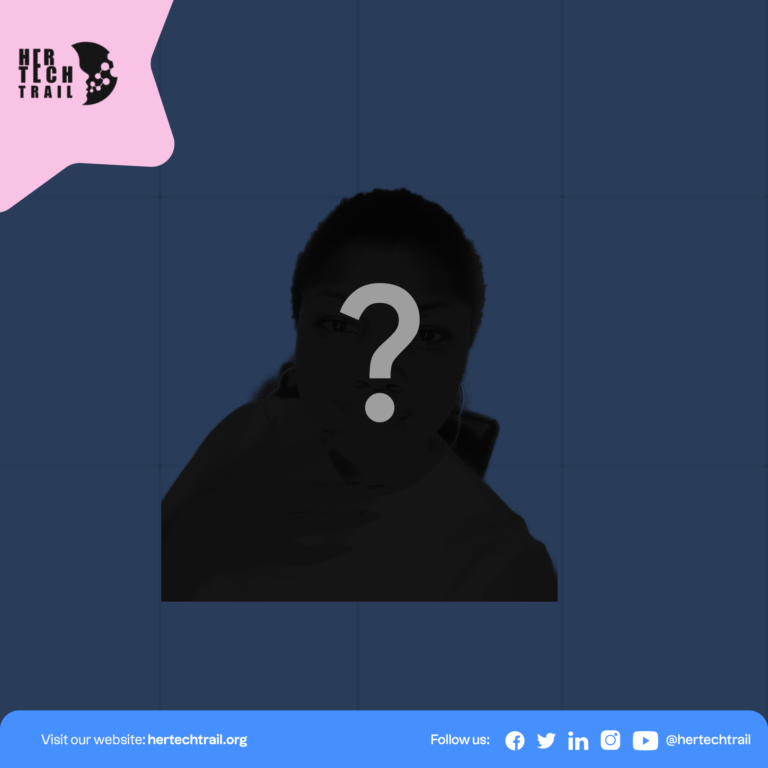 Do you want to try guessing the identity of this TechTrailer? Go right ahead! 
Did you enjoy reading this? It might be your story next. If you'd love to be featured, reach out to @Wonu.Wealth in the general community on Slack. If you're not there yet, you are welcome to join us.