Change your life, become a Tech Sis!
Join Thousands of African ladies all over the world to learn skills that keep you at the top.
Find the best tips & tricks in our practical courses that will guide you beyond
Get the practical knowledge required to get started as a professional digital marketer.
Learn what it takes to grow from a junior designer to an experienced designer.
Product Managers are leading forces of the amazing digital products you see out there. In this course, you will learn the foundations of product management and the best way to get started as a product manager.
In today's world. Data has become so much and needs to be analysed to serve as great insights for decisions. This course gets you started in Data Analytics.
Learn from skilled tech professionals.
While Technical and Digital skills may have a longer learning curve and requires much commitment, they're something that you can do and should do to secure your future.
Work from the comfort of your home
With Technical and Digital  skills, your location will not be an issue because you can work from any location and for any location at any time.
You don't need to have a degree to get a job
You don't need to have a degree to acquire a well paid job that help you have financial stability.
Opportunity to solve world problems
You get to solve big and major world problems with technical and digital skills. This way you have a chance to influence the world positively while living your dream.
Financial stability and growth
You can hardly go broke with Technical and Digital skills. At each time, you'll see people who need your skills.
Tech will change your life
Tech will change your life! Tech will change your life!! Tech will change your life!!!
Meet previous students that learned from our courses

Claire Igwe
UI/UX Designer
I was scrolling through my Twitter feed when I 
came across the Product Design Bootcamp.
When we started, I couldn't believe the stuff I
could do with the help of the Design mentors. 
I am grateful for the much needed push 
HerTechTrail gave me.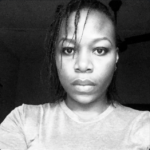 Emmanuella Bruce
UI/UX Designer
I never knew I had what it takes to be a techie, until I enrolled into HerTechTrail UI/UX course and came out as the top student trice in a row. Thanks to HerTechTrail for bringing out the best in me.

Mena Omosha
UI/UX Designer
After my last course with HerTechTrail, I was officially mentored for free and currently in my first ever UI/UX internship. Feels so good.
While anyone can take courses from our platform, our courses were designed for women, especially African women by digital experience psychologists and Researchers who focus on women.
We understand the deep learning curve that Tech and Digital skills require. Hence we do not leave students who take courses here to figure out everything on their own. At the completion of each course, you are immediately added to a mentorship program, peer learning and support group.
Professional Career Services
We offer career services at the completion of your program, including how to work on your personal branding and setup your portfolio websites, how to get jobs easily and faster, how to pass your technical interviews and probations and more…
Your access to the courses continues forever, this will enable you to always revisit them any time you want to.
You have a life time access to our Global community with thousands of women across the globe. In this community, you make meaningful connections, get free resources and be the first to get to hear of opportunities for women in tech.
Challenges and Hackathons
You have opportunity to participate in exciting challenges and hackathons peculiar to the courses you have taken. This enables you to put your knowledge into real world experiences and also get to win exciting prizes from us.
You're welcome to join our growing community of female techies
Join amazing Tech Women all over the world.